Fastest
Gas Free

Blockchain Ecosystem
DoKEN brings you the fastest, reliable, and gas free blockchain ecosystem for a better experience for developing decentralized application
We build a near zero gas free with the fastest and the best technology ever existed for a better decentralization experiences
Intuitive
Swap & Live Chart
With Live Chart you can observe any price movement for the project you want to buy or sell.
Stake your token and earn passive income on our Dojo. With a few simple steps developers can also open their own pool.
A complete solution for developers to raise funds and launch their projects. DoKEN-Pad and DoKEN-Locker will make project launches much easier.
What's possible with DoKEN Super Chain ?
DoKEN Super Chain is an EVM Compatible Blockchain that using Proof Of Authority Consesus and built on top of latest technology ever existed with a near-zero gas fee
Build fast, low cost, Solidity compatible dapps
Launch Ethereum dApps that confirm transactions instantly and process thousands of transactions per second, far beyond any decentralized blockchain platform today.
Launch A Project with a fully integrated ecosystem in an ease
We have everything in a single place, such as DEX, Staking, Launchpad and even Live chart. You can easily launch your project with a full support from our ecosystem.
Became a verified validator with minimal hardware
Became our validator and earn DoKEN as reward, once our validator registration are open you can propose as our validator
Built for Decentralized Apps
Smart Blockchain Ecosystem
DoKEN intends to build a smart blockchain ecosystem, which will accommodate both investor and developer needs.
DōKEN is a token that has a vision to create an integrated smart blockchain ecosystem, which is equipped with various tools that are very helpful for investors and developers.

DoKEN prioritizes transparency and investor confidence in project development and We believe this plays a crucial role in the lifecycle of a cryptocurrency project.
Highly experienced Developers, marketers and community managers who have banded together to develop DoKEN.
DX
Lead Developer
Professional and experienced in IT & Technology fields for more than 8 years. He brings vision into the blockchain ecosystem.
Hector
Marketing Manager
( RETIRED )
Passionate and Experienced in Crypto Ecosystem for more than 10 years, bringing innovative ideas for brand development ​
Kien
Community Manager
( RETIRED )
Creative and skillful communicator who maintains the community. ​
Lalith
Project Manager
Professional and experienced in IT & Technology Project Management. He helps the team by finding the most efficient & effective ways to execute our game plans. ​
FUTURE OF BLOCKCHAIN NETWORK
Join The Fastest Growing Ecosystem
DoKEN Super Chain has been built over the latest technology ever existed which has 3 times faster than BSC Speed and has Zero Cost gas fee
Network Uptime Guaranteed
No more complex codes or boring designs for your reward tracker. Creating an attractive and functional reward tracker has never been easier.
Frequently Asked Questions.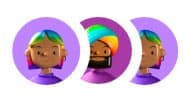 Transforming the Remote Working
Wanna create strong floor for your project ? Open Staking Pool Now !